We are solar enthusiasts with 10 years of experience in the industry, specializing into B2B as well as B2C products right from their R&D, manufacturing, and installation to commissioning. We are here to cater you with varied range of solar products like solar street light, solar high mast light, solar submersible pump, solar power pack (on grid and off grid), solar water geyser, solar panels, solar lanterns, led luminaries etc.  We are the manufacturer of  MNRE approved solar products, and have worked as system integrator for Govt. Sector as – Panchayati Raj(Zila Panchayat ,Vikas Khand ,Nagar Nigam,Nagar Panchayat etc ) , as well as public sector like NSIC, BHEL, SAIL, NHPC,NTPC, SBI, Uco Bank etc in recent past.
We are also enlisted class a contractor license for Railway and UPPCL works.
Sun Rover is a very dynamic and customer oriented company hence we have a vast network of dealers, manufacturing units and strong after sales service with 24 hours helpline number. We have incepted in the year of 2016 by two well grilled and experts of solar products Mr.Rravindra Pratap Singh and Mr. Ashwini Yadav who have prior experience in the field of renewable energy. Now with a new mission and vision we are all set to make our strong presence in solar industries with new innovations and new ideas.
Vision
To be the best in class Solar company providing superior quality products, delightful sales service and contributing back to our society.
Mission
To etch our name in the top list of Solar companies and make India proud by our solar products.
Values
Excellence – Striving to be the best by our persistence and training for continuous improvements.
Innovators – Always come up with new products to be the Pioneers.
Co-prosperity – Work together to grow together.
Customer Delight – To provide best experience to customers with good products and fast service.
Integrity – To do our work ethically and maintain our integrity.
Board of Directors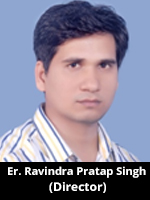 He is a young entrepreneur from a Non-Business Middle class family of Allahabad, completed B.Tech .  As a student when other friends of his were choosing corporate or MNCs to build their career, he took a bold decision to start a company with the help of small funding. He has a dream of making India, a country with 24hours electricity .
Although he had no knowledge of Business and very limited resources but with high aspirations within. He is an exceptional visionary, Go-getter, Innovator, great convincer, Strategist with great personality and equally humble in nature. Just in the age of 28 years he has started a  company "Sun Rover" Pvt. Ltd. Also in such a short span of his career he bagged ORDERS from PSUs (including Navratan's) like BHEL, SAIL, NHPC, NTPC, SBI, UCO etc.
He is a self made man and encourages other as well to be an entrepreneur to contribute in the growing GDP of India. He identified the importance of Solar energy and its value in upcoming future of renewable energy. He aims at penetrating more of rural areas where electricity is still not available.